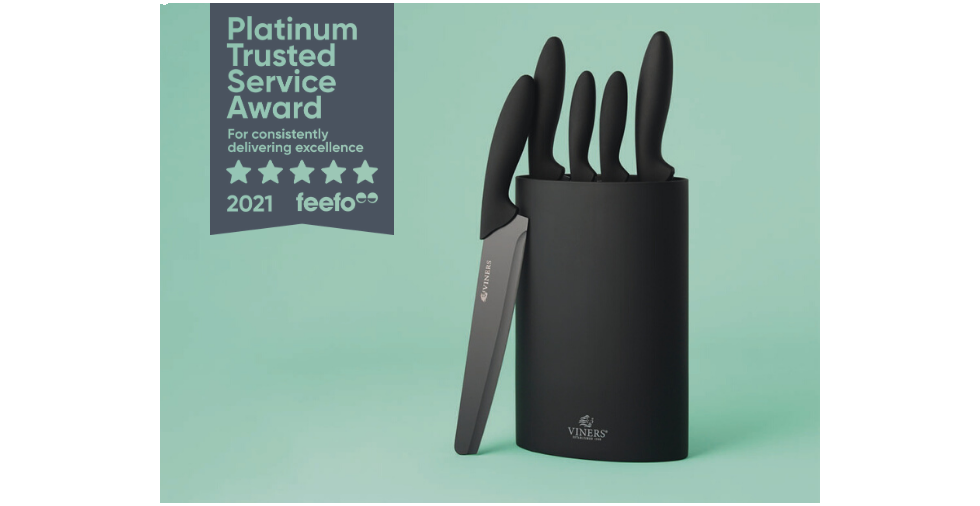 Viners receives Feefo Platinum Trusted Service Award 2021
Viners has won the Feefo Platinum Trusted Service award, an independent seal of excellence that recognises businesses for delivering exceptional experiences, as rated by real customers.
Feefo gives Platinum Trusted Service awards to businesses that have achieved the Feefo Gold standard for three consecutive years or more. In normal times, the Feefo Gold Trusted Service award recognises organisations that have collected at least 50 Feefo reviews in a year and have achieved a service rating of at least 4.5 period covering 2020 and 2019.
Viners is fully committed to the highest quality of service and will continue to work hard in our efforts to provide our customers with the best possible experience.
About Feefo
Feefo is a reviews and customer insights technology company that provides businesses with the tools to collect real, purchase-verified reviews and insights. Working with over 3,500 clients, Feefo ensures that all feedback is authentic, by matching it to a legitimate transaction, to increase consumer confidence and enable businesses to make smarter business decisions.